Sublime2 color schema : OldGentleman
Oh, young person made a lot of vivid thema / color schema. There are too hard to my old eye balls.
So I made my color schema, OldGentleman. It is gray back with gentle colors and combinations. It came from my color setting of NetBeans.
See same examle. The project window is bright gray. I want to change, but Windows / Linux version don't support theme. So many Mac users made Sublime theme, but we can't use them. Only Mac users enjoy them. Ha ha...
For php script: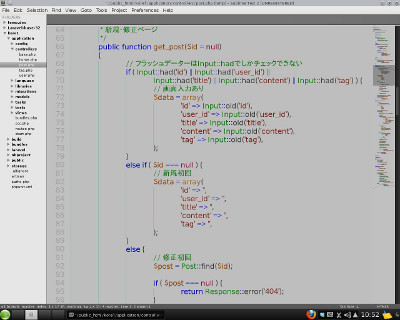 More wider: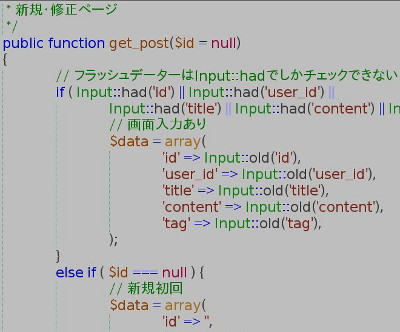 I love a PHP framework 'Laravel'. If you installed Laravel-Blade package, it support Laravel's template syntax. So for Blade template: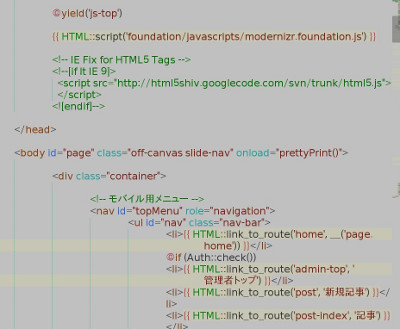 O.K. Next is CSS. ids are blue, classes are cyan, the colors are matched whit HTML highlight coloring.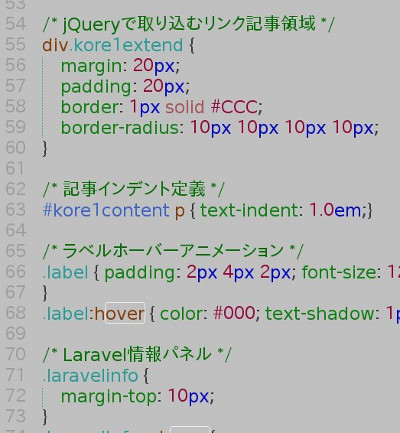 Finally, for Javascript.